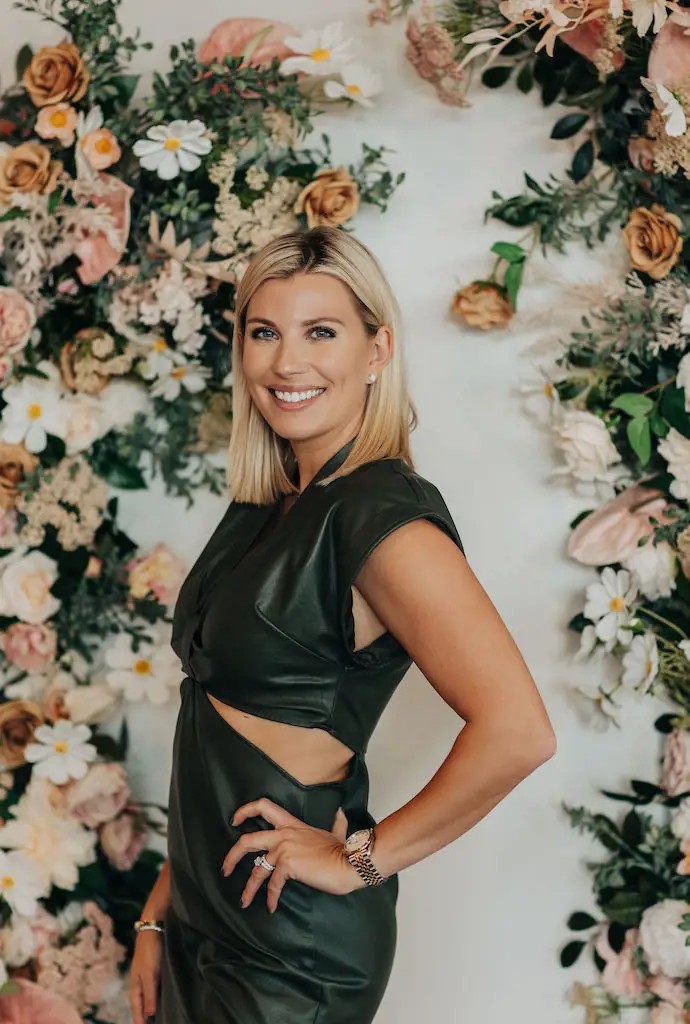 Maggie has been the owner of Renee Austin for 12 years. She was introduced to the bridal world fresh out of college and never looked back. Her role in the store has changed throughout the years from working personally with brides to behind the scenes.

"I'm so lucky to have the best staff and group of women who I consider family. Our core values pour into this business in which I'm confident our customers see and feel that in the atmosphere we have built and continue to grow."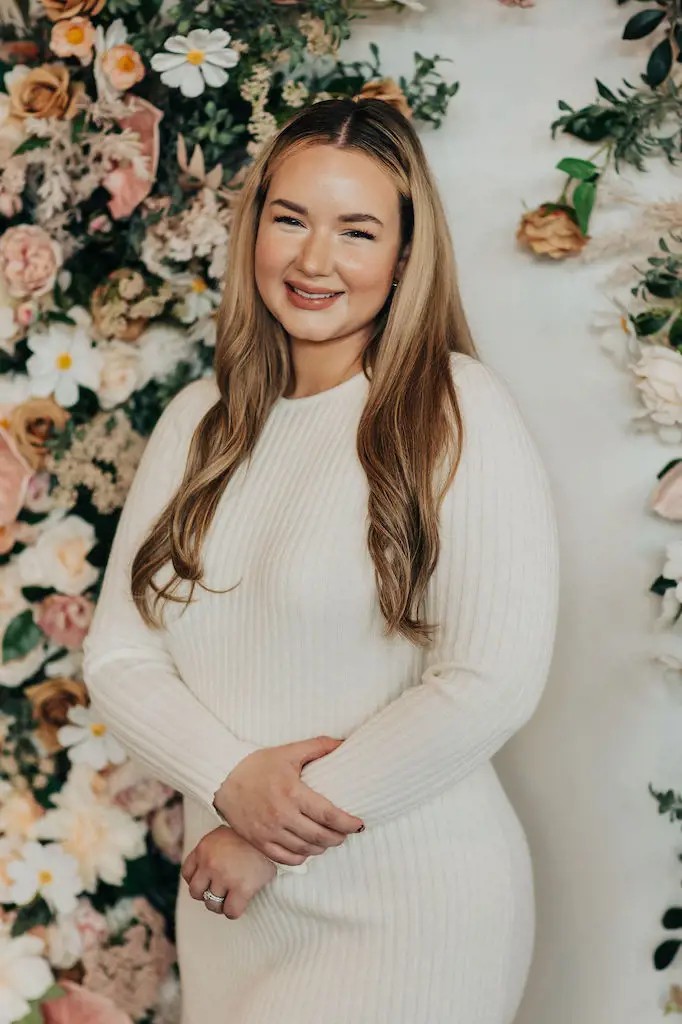 Mia - Boutique Manager
Mia has been working in the wedding industry for 8 years, 6 of them have been at Renee Austin! Although Mia has her hands full with managerial duties, she always makes time to take bridal appointments!

"I try to take as many appointments as possible while doing everything I can to keep the environment welcoming and exciting for our staff, brides, and their loved ones. My favorite things to do are to shop at bridal markets for new dresses and trends, and to plan our sale events and fun promotions!"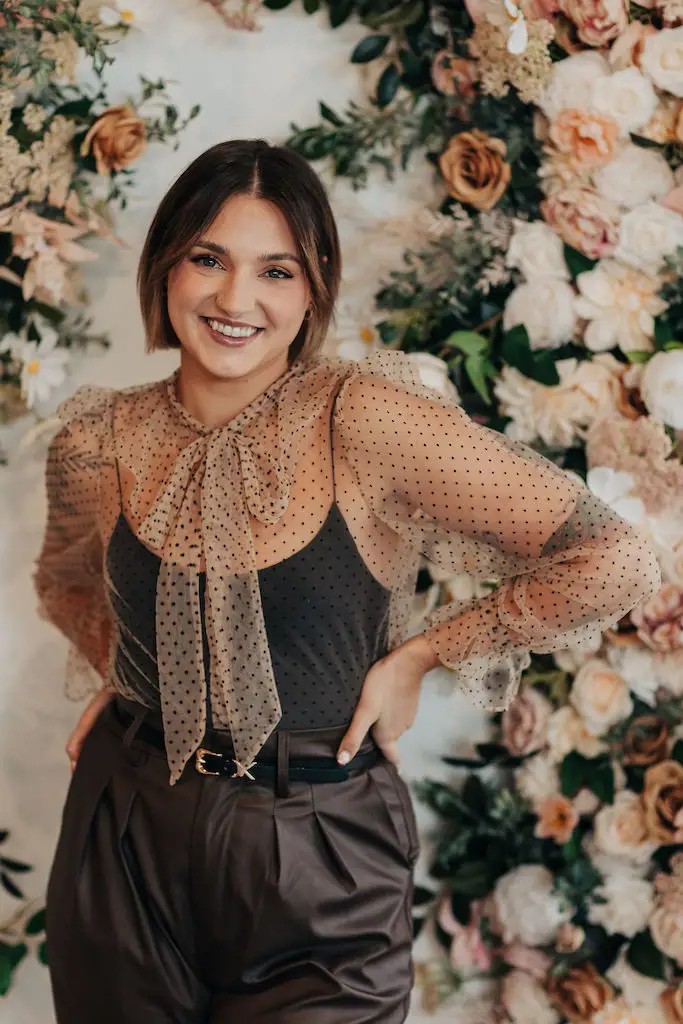 Eliza - Product Manager
Eliza has been working at Renee Austin for 6 years now!

She is in charge of purchasing and managing inventory. "I am lucky enough to choose our dresses each season at bridal market, staying on top of all the trends and requests.

I'm also responsible for all bridal orders and to receive your goodies when they're here to make sure they're perfect"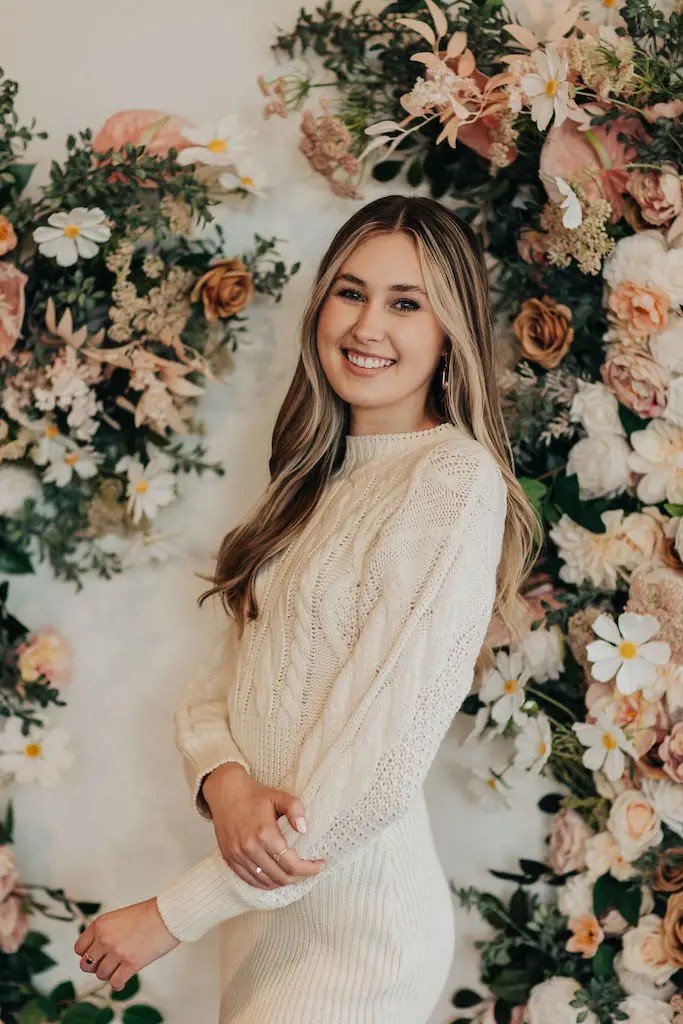 Paige - Bridal Stylist
Paige has been working at Renee Austin for about 3 years now! She started as the receptionist and was able to learn and grow into a bridal consultant, and also is in charge of our social media.

"When I am not helping brides, I am probably taking and editing photos and videos for the store. It is so much fun for me to put all of the details together to create an aesthetically pleasing Instagram post, or a funny Reel brides can relate to!"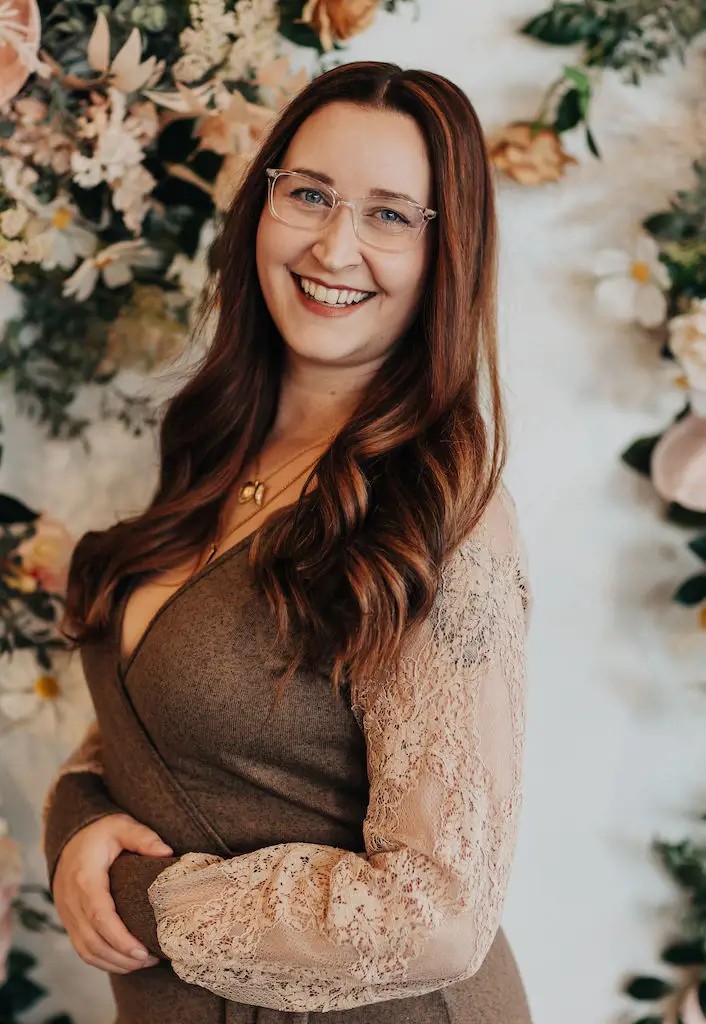 Ondrea - Bridal Stylist
Ondreas love for fashion and retail started with her Fashion Merchandising degree, which led her to be a part of the Renee Austin team for the past 4.5 years!

"I am obsessed with brides who want to highlight their sex appeal with their dress! Whether it's a low cut neckline, a low back, side cutouts, a slit, or fitted on the booty - I am here for it! Your wedding day is the one day you can dress like a complete goddess, so go for the gold!"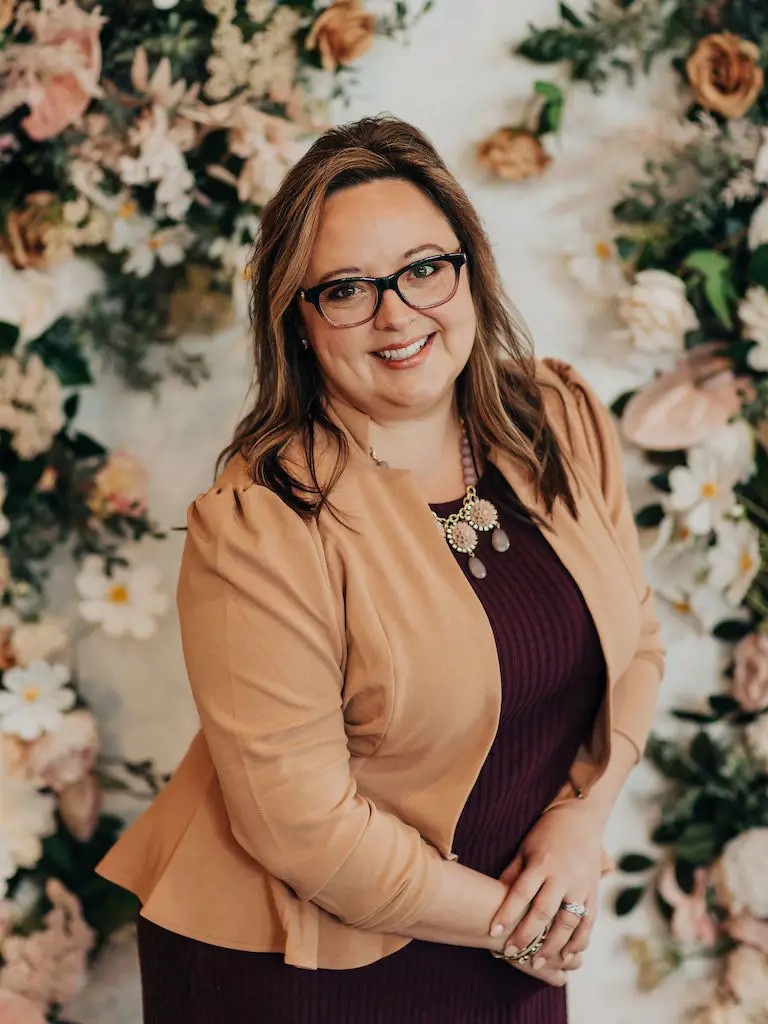 Katrina - Bridal Stylist
Katrina has been working in the bridal industry since 2010. She is also a full time Business Development Manager in the Mortgage industry, and a part time bridal consultant at Renee Austin!

"There is nothing better than being a part of two of the biggest moments in people's lives- getting married and purchasing their dream home!"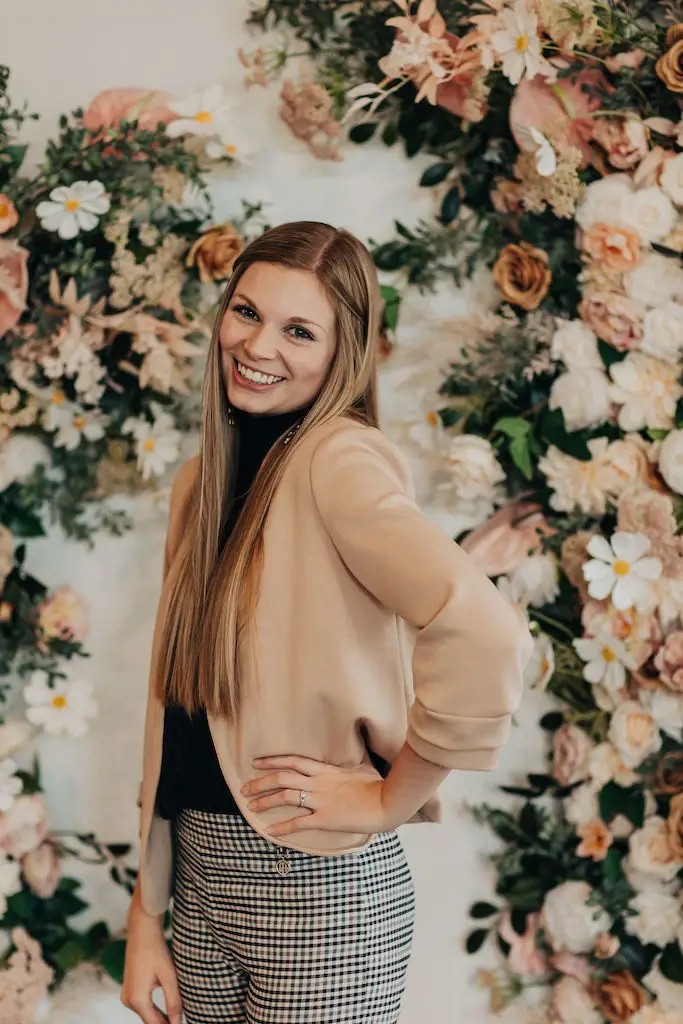 Danielle - Front Desk Receptionist
Danielle is a May 2023 bride herself! She is our front desk receptionist so when you see her, please tell her congratulations! Her favorite part of working at a bridal store is "having the ability to walk around and admire all the beautiful brides during their appointment." Her favorite moments ever are when a bride comes into their appointment feeling nervous or not super confident but then finds a dress that makes them feel as beautiful as they are.
One piece of advice she would give to brides shopping for their gown is to be open minded! "Lots of times brides find dresses they never would have initially gone for." Her favorite trends are 3D flowers and pearls!
As our receptionist, she is constantly running around the store putting dresses back, making sure each space stays tidy and capturing all your "yes!" photos!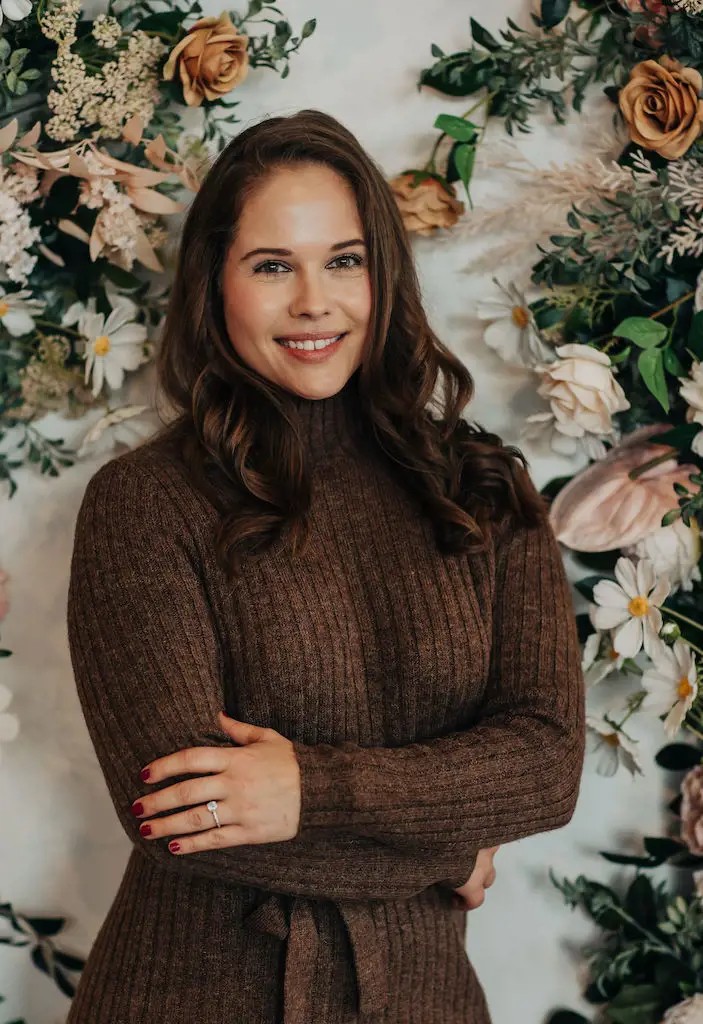 Jenn - Bridal Stylist
Jenn recently joined our team as a part-time stylist! Jenn has worked as a crime analyst for the past 10 years. "I really enjoy the bridal industry for all of the fun and creative people working in it! I get to use the creative side of my brain, as opposed to the analytical side I use at my full time job! Plus, I pick up some great fashion tips from all of my beautiful teammates!"
Her favorite part of working in bridal is "being present the moment a bride finds her dress! All wedding dresses are beautiful, but helping a bride find "the one" for her is a truly wonderful experience! I love getting to know the brides and their hype group, getting to help bring their vision to life, and being a part of such a special moment!"
Jenn is also getting married in 2023! "I'm a Renee Austin bride myself! I had the best time and found the most gorgeous dress for me! So excited to be a part of all of the fun now! I'm totally here for the biggest, most sparkly, princess dresses because when else can you wear one?"